MegaNet offers business phone packages to meet the needs of any Providence, Rhode Island company, no matter the size!
Digital Voice, Hosted PBX, SIP trunks, and PRI services – we cover it all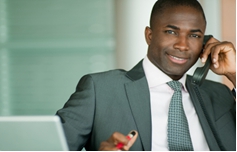 Business phone lines begin at just $19.99 per month

Hosted PBX service begins at just $24.99 per month

PRI and SIP trunks begin at just $299 per month

Simplified, easy to read billing and NO hidden charges or fees

Nationwide long distance and inbound toll free service are available
Business Phone Service
Business phone service from MegaNet will not only provide excellent features and quality, it will also save your company anywhere from 20%-50% on your monthly phone bill. Small to medium businesses that use anywhere from 1-6 phone lines will benefit from MegaNet's excellent service and locally-based support. MegaNet billing is simple, easy to read, and you won't see countless undisclosed taxes and fees on your bills.
Hosted PBX Service
Hosted PBX service provides businesses with all of the traditional PBX features, without the costs! No need to maintain costly hardware PBX systems – MegaNet Hosted PBX service includes auto attendants, phone menus, internal extension calling, voicemail, and more! Simplify your communications with our complete Hosted PBX solution to save time and money. Multi-site businesses no longer need to maintain hardware at every site, centralize all your calling with MegaNet Hosted PBX.
PRI and SIP trunks
We understand that each business has specific calling needs, based on their usage and their local phone system hardware. Our Digital Voice packages are offered in both IP-PRI and SIP trunk options to ensure that customers can find the best possible fit for their needs. If your business needs more than 6 phone lines, a MegaNet voice trunk will provide an immediate cost savings to you! Our flexible plans will fit your company's needs, no matter the size.
Reliable phone service is the foundation every business needs to stay in touch with customers and vendors – let MegaNet Communications provide your business with the cost-effect, quality phone service you need. It doesn't matter if you only need 1 phone line, or over 1000. MegaNet has the service for you.
Call a dedicated digital voice expert today at 877-634-2638. We're here to provide you and your business with the service and support you need, for years to come.