What customers are saying:
"My office chose to switch our phone service to MegaNet Communications initially for the cost savings.  We quickly learned that having MegaNet as our service provider not only saved us money, but it also saved us time.  Whenever there is an issue or question (of which there have been very few), we know we can always get someone on the phone right away.  Not only that, our issues are fixed before the end of the day.  Most recently they set us up with a fax to email service that has been a lifesaver!  Thank you!"
Christina M. Angelone-Gatteri, CRPC®
Ameriprise Financial Services, Inc.
Warwick, RI
www.ameripriseadvisors.com/christina.m.angelone


—-
"From our first conversation to the installation and their continued tech support, MegaNet has provided incredible customer service. Not only have they helped make my business more efficient, effective, and professional, but they tailored their phone services specifically to our needs. We're really glad to have partnered with them."
Caroline Paradis
President
Junior Achievement of Southern Massachusetts
New Bedford, MA
www.jasouthernma.org


—-
"Meganet Communication was a pleasure to do business with. They worked with the Telco to install all my circuits, received all my equipment, and they had everything ready for my installation when I got there. They had a secure clean room for my equipment. I have no worries about this site. I would recommend Meganet to anyone looking for a first class and professional collocation company."
Thank you.
Jody Hodge
Telecom Engineer
LEXIS-NEXIS
New York City, NY


—–
"As a computer and business systems integrator for nearly twenty years, I was fortunate enough to get involved with the Internet in its' early days as it was blossoming for business use. Our company always supports the client with a high level of service and support, and I was initially frustrated as I searched for a quality Internet Service Provider (ISP) that had a similar philosophy. Tired of constant problems with customer service issues, and even getting timely response to sales questions, I came across Meganet and have had to look nowwhere else since.
Since I have been using Meganet almost exclusively as the ISP of choice for our customers, I've watched them grow from a relatively small company to a large, regional ISP, with virtually no difference in the quality of service they provide. If anything, they have shown continued improvement in their network, and they hire very good people who are in line with their original philosphy of personal, attentive, and competent service. This is in sharp contrast to the usual experiences with most other businesses today. Meganet continues to garner high marks on all levels of technical support and pre-sales information , and we consider them a key strategic ally in our marketing efforts who consistently makes us look good for referring them."
Michael C. Rose, President & CEO
MRE Consulting Group, Inc.
Dartmouth, MA
www.mresys.com


—–
"MegaNet Communications came highly recommended by one of our vendors on the basis of network reliability and service. Our previous experience with two other regional service providers started out well but service quickly deteriorated. Initially we contracted for T-1 service only, keeping our email and web hosting with another provider. I was leery about moving existing services after my previous experiences. The T-1 installation was professionally coordinated between MegaNet and the phone company. I was quite pleased with the level of support and reliability that followed over the next few months. We eventually consolidated all our services to MegaNet.
It's been nearly three years and we have had nothing but excellent technical support and personal care from MegaNet. MegaNet has been a great help in accommodating our growing web activity, and the support technicians, especially those in Web Services, have provided us with fast expert help, many times above and beyond what could normally be expected by a customer.
I wish other vendors I deal with would provide something even close to the service MegaNet provides."
Dennis E. Foye
Associate Director, Info Systems
Plimoth Plantation, Inc.
Plymouth, MA


—–
"As the Information Technology Manager here at the Foundation it is my responsibility to provide network solutions that keep our employee's connected to the world and the world connected to us. Our prior ISP did not provide the flexible, cost effective and customer focused service that we needed. We were just another account.
Prior to the cutover to Meganet there was a concern with a front-end piece of hardware. Meganet jumped right in swapped the hardware out with their equipment. Our cutover was transparent to not only my users but also the world. I also did not have to worry about the installation of our T-1. Meganet took care of it all. There was no downtime.
In these times of ever changing and fast moving technology it's nice to find a stable, cost effective and knowledgeable ISP that really understands what customer service is all about. No downtime, a cost savings of $1000.00 per month and 24/7 customer support, thanks Meganet for a job well done."
Paul M. Marsh
IT Manager
Nellie Mae Education Foundation
Quincy, MA
www.nmefdn.org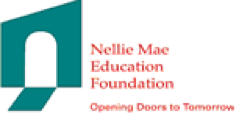 —–
"Early last year, McLean Health Center moved its ISP services to Meganet Communications. As IT Director, this allowed me to give the McLean staff Internet services with 4 times the previous bandwidth at half the cost. Providing faster and more stable access to the Internet while saving money; is important for a non-profit Healthcare facility like Mclean.
McLean's Home Care nurses use laptops in the field for client documentation, and were using dial-up communications to send updated records to the McLean Network server. As business increased the dial up communications was proving to be a bottleneck. I wanted to provide VPN services to the nurses but my Firewall was not configured for VPN. So I called Meganet to see what services they could offer. It did not take long for me to decide to rely on Meganet again to help me provide the solution. A new Firewall was shipped ready to install preconfigured to my requirements. The cut over was quick and painless. Client updates now take 5 minutes where before, with dial up, it took 45 minutes. We are all very pleased with Meganet's service and highly recommend it."
Arthur Bailey
IT Director
McLean Health Center
Simsbury, CT


—–
"Since our business operates 24/7, internet continuity and around-the-clock security is essential. With over 40 email servers being housed at MegaNet's Data Center we've come to trust their team of professionals. There's only one reason we house our servers at MegaNet – dependability."
Paul Roulier – Owner
Peer-to-Peer
EMail Spam Filtering Services
Providence, RI