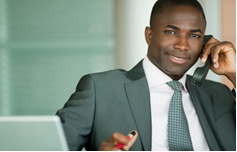 Your business never sits still. Your employees may be down the hall, across the nation, or even on the other side of the world. And your customers could be anywhere too. You need a communications solution that can help you keep in touch faster and more efficiently than ever. MegaNet Virtual Office Hosted PBX telephone service can take you there.
Virtual Office Hosted PBX Benefits include:
Amazing value – You'll save up to 50% on your monthly phone. Up to 90% off the start up costs required of a traditional PBX solution (since you won't need one!) And think about how much Internet faxing, conference calling and call recording cost to buy separately.
Complete communications solution
You could drive yourself crazy buying phones from one place, calling plans from another, and then dealing with outside fax, call recording, and conferencing services. Simplify your life. Get all these services on one bill, from one experienced and reliable provider.
Simple to use
Virtual Office PBX has a flexible set up to get you the services that your business needs. All you need is an Internet connection to tap into all the great phone and features waiting for you with Virtual Office Hosted PBX.
Quality and reliability
Superior call quality and reliability; with MegaNet it just works better. Flexible call routing means that power outages or inclement weather never impact inbound calls to your business.
One advanced phone system
With employees anywhere, all of your workers are on the same advanced phone system. Whether they are remote, traveling, or across the hall, your employees can be an extension call away from each other.
Expect all the basic features you know and love, and more! Our Hosted PBX service includes:
– Auto Attendant
– Hunt/call group
– Conference calling
– Caller ID
– Voicemail to email

Advanced features offered include:
– Find me/follow me
– Call recording
– Admin and user web portal
– Mobile extensions

All inbound calls are included in the pricing, and calls between extensions are free.
Basic Extension
For low volume calling, all outbound calls are metered at $0.03/
minute.
$14.99
Standard Extension
For average calling, includes 600 minutes of calling, overages are
charged at $0.03/ minute.
$24.95
Unlimited Extension
Unlimited calls to US, Canada Puerto Rico, US Virgin Islands and
Guam and calls to land lines in France, Italy, Ireland, Spain and
United Kingdom. **
$29.99
Virtual Extension
For mobile users that will be part of the PBX, but will not have a
physical extension. Transferred calls (to cell or land line ) are
billed at the standard rate.
$9.99
Enhanced Virtual Extension
The same as the virtual extension, with 500 minutes included.
$19.99
** Typical areas included in plan, these are limited to land lines, cellular/mobile rates vary widely and will be billed at the prevailing rate
Toll free numbers and rates are also available for customers – move your existing numbers over, or we can provide new toll free numbers for you at any time. Additional single or blocks of local phone numbers can be added on as well. MegaNet's extremely flexible voice services grow with your company, without the hassle of additional wiring, site visits, or hourly rates simply to add a new phone or employee to your system.
By simplifying and integrating communications, we can help you be more productive, operate more efficiently, and save incredible amounts of time and money. That's what unified communications from MegaNet is all about.
Download the brochure
Want to learn more? Give us a call at 508-646-0030 or simply click HERE to find out what we can do for your business.