Hosted PBX services from MegaNet Communications are designed to help make your business communications more streamlined, help employees become more productive, and most importantly, help save you money.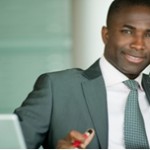 Most Hosted PBX customers can see an immediate cost savings over traditional phone services through our unlimited calling and nationwide long distance features. In addition, great built-in features like Find Me/Follow Me and Voicemail to Email help businesses stay in touch with their customers on a much wider level than ever before.
If you're interested in discovering more about Hosted PBX and how it's features can benefit your company, feel free to download our eBook '10 Reasons to Switch to Hosted PBX Service' today!