Metro Ethernet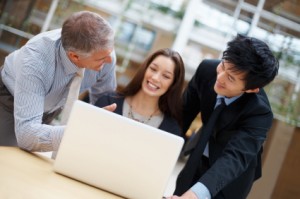 Dedicated Metro Ethernet connectivity starts at just $799/month!
Companies who use high speed Internet as a critical part of their business plan may need a faster bandwidth connection than T1 lines or cable modems may provide. Metro Ethernet services continue to deliver the mission critical reliability and uptime of T1, with a larger bandwidth port to support larger Local Area Networks. Metro Ethernet networks can provide an optimal upgrade path from traditional T1-based Wide Area Networks.
Should YOU consider Metro Ethernet? Common decision drivers include:
Increasing LAN size
Internally hosted servers and applications being accessed 24×7 by clients and remote users
Key applications rely on streaming audio or video for optimal performance
Need for scalable, guaranteed high speed Internet bandwidth
No matter what your bandwidth needs are, MegaNet has a service that will provide an exact fit for your business. Metro Ethernet speed ranges from 10Mbps – 1Gbps and can be upgraded without any additional installations or wait times.
Additional Ethernet services such as Ethernet over Copper and Ethernet over Coax are also available from MegaNet.
For more information, just touch our toll free number to call us today!