It's been a messy, messy winter so far here in the NorthEast and it's not going to get better any time soon. High winds and heavy snow have been causing power outages and downed telco lines, which can spell disaster for many businesses in New England. If your customers can't reach you, and your sales reps can't reach potential clients, it's almost a given that there's a huge potential for lost business.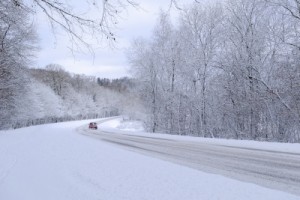 A lot has been made by some people over the fact that the telephone isn't as critical for communicating with clients and prospects in today's digital social media age. Sure, it's great to connect with people over Twitter, Facebook, and LinkedIn among others. But many businesses will still point out that many sales come from inbound or outbound phone calls, and support services are very often handled over the phone as well.
So what happens if your phone service is down for a few hours, or even worse, a few days?
Our Digital Voice service (which covers everything from basic phone lines all the way through Hosted PBX and SIP trunks) has an automatic failover built into the system to make sure inbound calls can be re-routed in the event that your local phones or PBX can't be reached due to power or service failure.
Phone service customers of ours can have inbound calls routed to another line, such as a cellphone or even a group of cellphones, if our phone switches aren't able to properly pass off an inbound call to your business. While many carriers can offer call forwarding in a case like this, it's often a manual process that can take some time to set up. MegaNet's phone service is designed to automatically call forward, which helps your business stay as productive as possible in bad weather situations.
Hosted PBX customers are further covered in a case where their phones aren't reachable due to power or Internet outages; inbound callers will still hear your automated voice greeting when calling your phone numbers since that recording is stored and served on the MegaNet network. Each individual extension within your company can be mapped to each extension user's cellphone, so while users won't be able to use their digital phones until power is restored, they can still receive inbound calls placed by your customers.
In the event the weather is so poor that workers are encouraged to stay home (as we've just seen here in Massachusetts and Rhode Island) inbound calls can be forwarded to cell phones through the Hosted PBX Find Me/Follow Me feature, or employees can get any voicemails left for them at the office through their email. The messages will have both the Caller ID and an attachment of the voicemail which can be played from anywhere.
We've joked before about the old saying about New England weather – wait a few minutes, and it will change! It's not going to be changing to sunshine and low 70's anytime soon though, and we're most likely going to have a few more storms before things get better… and then we'll have hurricane season in a few short months! So it's important to look into ways to help keep your company productive and protected in those nasty weather situations, and MegaNet's Digital Voice services go a long way towards helping you do just that.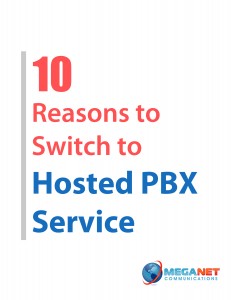 For more information about how Hosted PBX can benefit your business, download our free eBook "10 Reasons To Switch To Hosted PBX Service". In it you'll learn more about the various features and options Hosted PBX offers to help increase communications and productivity for any organization. 

Image courtesy of dan at FreeDigitalPhotos.net